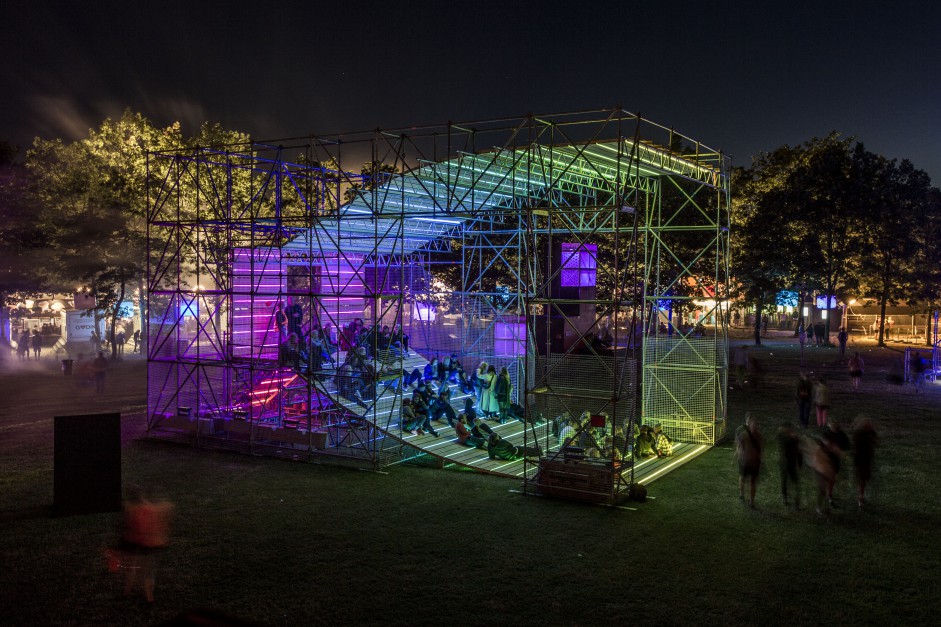 Artzone
Art Zone at Roskilde Festival consisted of 10 structures, which we're created by architects Robbert Van Der Horst and Marcos Zotes. The lighting was conceived by more than 500 meters of LED strips with custom color gels fitted into the spaces between the wooden planks of the main structures. The surrounding structures were lit up intravenously with approximately 80 LED  bars, and filled with smoke to materialize the light.
Equipment used:
525m or 105 pcs og 5m LED Strip
144 pcs costum gels ranging through 2m, 3m, 6m, and 9m.
18 pcs SGM P5 outdoor LED wash light
65 pcs Showtech Spectral cyc LED bar
GemGem