Geodesic structures and dichroic film create a kaleidoscopic effect of vibrant colors and patterns, reflecting and refracting off one another. The light sculpture is produced by Lysiplex in collaboration with Copenhagen Light Festival in 2020.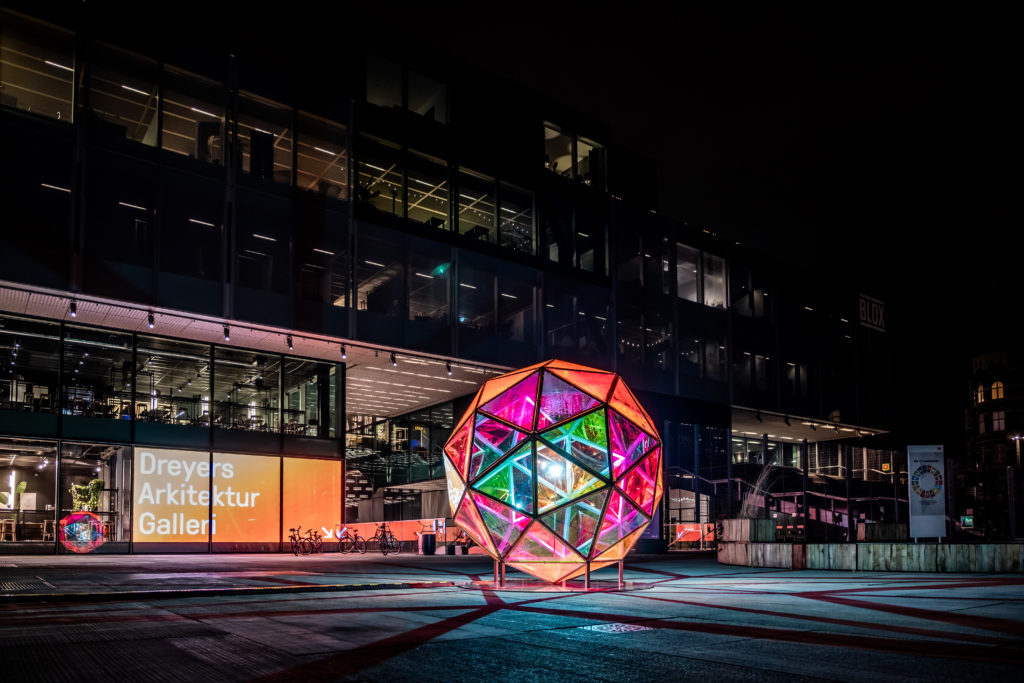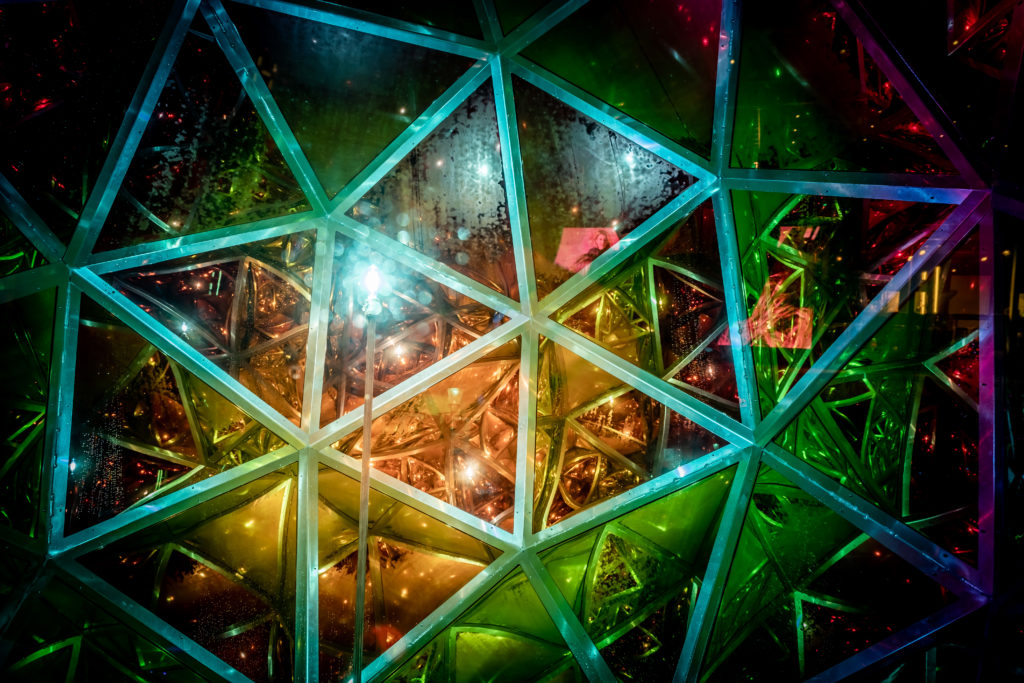 The sculpture is constructed of an aluminum structure using triangular elements to create a geodesic dome shape. The self-balancing framework is attached with triangles of tempered glass covered with dichroic foil – a material that can filter light to create shimmering, rainbow-like colors that change depending on the lighting conditions. The sculpture is lit up only using a single energy efficient light bulb placed inside the structure. 
Dichroic Sphere lights up the surroundings by casting a matrix of dichroic shades 360 degrees around the structure.  The experience of the light and colors changes depending on the viewpoint and how the light hits the sculpture:  In daylight the dichroic foil changes color according to the angle of the sun. The translucency of the material lets the sunlight pervade the structure creating colorful light play on the ground beneath. During night the light bulb in the middle of the structure emits light from inside out thereby creating constant colors in the sculpture.